Name: Weekly Youth Pay
Cost: $0
URL: www.weeklyyouthpay.com
Owner: None Listed, Just an Email Address:
support-center@WeeklyYouthPay.com
Rating: [s3r star=0/5] 0/5 Stars
Short Overview of Weekly Youth Pay
This website used to be called "The Weekly Pay," and a few other names.
When a company changes their name often, it's usually a red flag. Why would they need to keep changing their name? Let's hope the name "Weekly Youth Pay" stays put until I at least finish my Weekly Youth Pay Review!
How Does Weekly Youth Pay Work?
Weekly Youth Pay is a link posting site that claims they will pay you money to post/promote links on social media and other places online. Let's see how well it works.
Weekly Youth Pay Says:
"Good places to start posting your referral link are social websites like Facebook, Twitter, Google+, YouTube, forums, chat rooms, blogs, etc."
Facebook said This When I Tried to Post my Referral Link on my FB Page:
"You can't post this because it has a blocked link."
"The content you're trying to share includes a link that our security systems detected to be unsafe."
"Please remove this link to continue."
"If you think you're seeing this by mistake, please let us know."
OK, so I can't share my referral link on Facebook. Can I share it on Twitter? Yes, I can.
Twitter Post:
Twitter allowed me to post my referral link.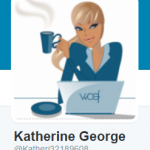 Google+ Post:
I was also allowed to share it on Google+
Even YouTube allowed me to post my link. Interesting how some places allow it and some don't.
My Experience with Weekly Youth Pay
After I registered and logged into my account, I was given a referral link. This is what the page looked like:
Right above the image in red letters, it says I could "make 1200 dollars today." That didn't happen. I haven't been paid anything yet, and I don't expect to ever get paid, or for this company to pay anyone else who signs up with them.
In the screenshot above, it says that I have earned $135 so far, but you cannot be paid (not that you will be), until you reach the $300 payout threshold. If you ever do happen to reach this threshold, you will be asked to jump through a bunch of hoops.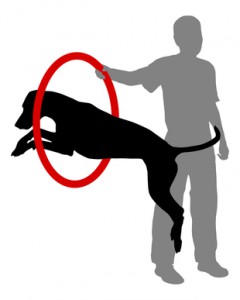 Endless Hoop Jumping When it's Time to Get Paid
When it's time for you to get paid, you will be taken to an offers and surveys page and asked to complete these before you receive your pay. This isn't so bad, but it's never ending! When you think you've completed each offer and/or survey, you will be taken to another page to do more offers and surveys. That's a little crazy. It seems like "Weekly Youth Pay" doesn't want to pay you.
Complaints
Check out these complaints from people who have tried to earn money with Weekly Youth Pay.
Read about them Here.
Tools & Training
None.
Support
The only support is an email address listed on their "Contact Us" page:
support-center@WeeklyYouthPay.com
FAQ Section
This extremely short help section doesn't really answer anything except 3 questions about how you promote your referral link, how and when you're paid, and how much money you can earn.
***Note*** In very small print, Weekly Youth Pay warns you: "Please note that if you have not logged in to your account for more than 30 days, all your earnings will be lost."
Cool Things About Weekly Youth Pay
Let's see…absolutely Zero.
Not So Cool Things About Weekly Youth Pay
There are so many "Not So Cool" things, but here's just a few:
Fake Data.
You're never paid.
Weekly Youth Pay has been reported to be a Pyramid Scheme.
There are many complaints about this company.
The names of people they've claimed to pay turned out to be fake names.
The claim of a $25 sign up bonus is fake.
Website is not secure.
You're asked to deposit money into your account before getting paid.
You are actually just doing free advertising for Weekly Youth Pay.
My Final Thoughts on Weekly Youth Pay

Please don't waste your time and energy with this fake company. If you're interested in starting your own online business doing what you love, check out how my #1 Recommendation compares to Weekly Youth Pay, and learn how to get started today.
Have you ever heard of Weekly Youth Pay, or even tried it? Please let me know your thoughts in the comments below. I'd love to hear from you. Thanks!
Please Share if Content is Useful