Name: Internet Income University
Cost: Free if You Complete a Trial Pay Offer, Otherwise it's $30 and Up
URL: www.internetincomeuniversity.com
Co-Founders: Kevin and Darin Blue
Rating: [s3r star= 2/5]  2/5 Stars
Internet Income University Overview
What is Internet Income University? This program teaches affiliate marketing. Affiliate marketing is selling products and services from other companies. www.internetincomeuniversity.com now redirects to www.skillypay.com. When I was led to this page, I saw this: 
My Experience with Internet Income University/Skillpay
I clicked the "Join Now" button and filled out a short form with my name, email address and created a password. The form required me to enter in my home and cell phone numbers. Then I saw a page that said:
"Welcome to Internet University, Jen!"  I clicked on a video and watched a short introduction to IIU, now known as Skillpay.
F.A.S.T Income Plan
F – Fast Set-Up
A – Affiliate Income Streams
S – Scalable Advertising
T – Training & Support
How it Works
The 2 main steps I had to follow were:
Step 1 Buy a Domain and Hosting (I have not bought a domain or hosting at the time I published this review. I have a hang-up about wanting to test drive products/services before I pay for them. It's a habit I developed after being scammed so many times in the past. I will update this review if this info changes).
I disliked the fact that I was required to use IIU's domain and hosting provider which is Secure Online Hosting. On the Secure Online Hosting page they advertise that they only charge $4.95 for a domain, but then I discovered that the cost is really $4.95 for 36 months.
You have to sign up for the 36 months to get that price. The domain registration was $9.95 and the Starter Hosting was $19.95 for one month, $14.95 for 12 months, $9.95 for 24 months and $4.95 for 36 months. The domain registration price was the same price as the hosting price for 24 months.
The cost added up to more than I would pay for a domain with hosting at Namecheap, GoDaddy, HostGator, BlueHost or 1&1 Hosting.
Note: If you already have an existing domain at one of the above hosting companies, you still must get a new domain and hosting account with Secure Online Hosting in order to be able to receive your free website from IIU.
Call me spoiled, but I prefer to buy my domains from NameCheap
(They have outstanding customer service in my opinion), which is approx. $10.89 per domain, per year.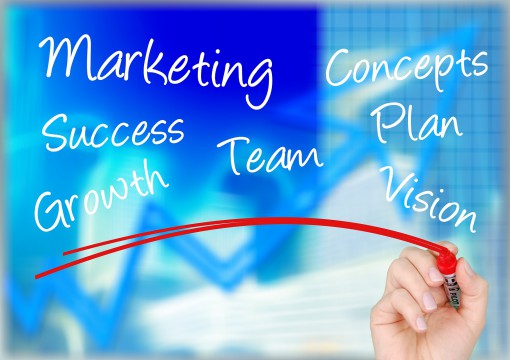 Step 2 Speak to a Business Advisor
In this step you must call 1-877-474-9344 to speak with one of IIU's Business Advisors for help in setting up my affiliate income streams.
The concept of Affiliate Marketing is described in Step 2.
Affiliate marketing is when you promote other companies products and services. If someone buys that product or service, you as the affiliate, earn a commission. Affiliate marketing is pretty cool, because you are aren't selling door to door, making cold calls or bothering people. Customers or website visitors are looking for the particular product/service you're promoting, and you just connect them with it.
Darin and Kevin talk about the Maximum ROI Formula in this step. Simply put, this means the way in which you implement certain techniques to earn the most money you can.
With Internet Income University, there are 5 Affiliate Streams.
Affiliate Stream #1 – Promote IIU as an Affiliate
The only thing I didn't like about having to promote IIU, was that the affiliate link that I would be sending people to was the same page I came in on. I would rather promote something I loved or had a passion/interest in, not just lead people to the same page I came in on.
Affiliate Income Stream #2 – Secure Online Hosting
Simple-similar to Affiliate Stream #1 above, you would promote the Secure Online Hosting, and your affiliate link would have people buy their domain and hosting through Secure Online Hosting.
Note: Up to this point, IIU tells you that you have to make a one time only small investment of $14.95, in order to be paid any of these commissions.
Affiliate Income Stream #3 Keyword Evolution
Real-Time Keyword Search Tool for $147 or $97
If you sell the Keyword Evolution product, you will earn $73.50 for each sale you make as an affiliate.
Check out my favorite keyword tool. Jaaxy is the Cadillac of keyword search tools and you can try it out for free – get 30 free searches. Just enter some search terms into the box.
Affiliate Income Stream #4 Perfect Balance Plan
The Perfect Balance Plan is a personal development plan. Included in this plan are 3 videos that show "principles that will increase your personal power and accelerate your wealth- immediately!" There are many positive thinking books, videos and audio recordings that do this same thing.
As an affiliate of the Perfect Balance Plan product, you earn up to $148.50 per sale.
Tools
Keyword Tool for $147 or $97.
Video Training – 7 Videos, an Hour Long Each.
SEO but it Will Cost You a Fee.
Cool Things About Internet Income University aka Skillpay
Website included, but it's not truly "free." In order to get this "free" website, you have to buy the domain and hosting through them. This could be a pro or con, depending on your point of view.
The owners, Kevin and Darin Blue have a good reputation in the Internet Marketing Industry.
Not So Cool Things About Internet Income University aka Skillpay
Many Upsells.
The site is not accepting new members. 
Name changed to "Skill Pay," which can be confusing.
Talk with a "business advisor." This person tries to sell you even more "upsells."
The cost of hosting is not included.
The cost of a domain is not included.
My #1 Recommendation Compared to The Internet Income University/Skillpay
My Final Thoughts on Internet Income University AKA Skillpay
I don't think "Internet Income University" or what is now known as "SkillPay," is a complete scam, but I think they should be much clearer on what the products are and the cost of them. To keep having to buy an upsell to start or run your business can be expensive, especially for those new to Internet Marketing. I would give this company a higher rating if they were accepting new members, had less upsells, and offered better, well rounded training.
Are you a member of Skillpay or have you ever tried it? What was your experience? Please let me know!
Please Share if Content is Useful