Name: Work at Home Paycheck
Cost: $47 After Discounted from $97
URL: www.workathomepaycheck.com
Owner: Jessica Marshall – Not a Real Person
Rating: 0/5 Stars
What is Jessica Marshall's Work at Home Paycheck?

The name Jessica Marshall is not even legitimate. If this program "Jessica Marshall's Work at Home Paycheck" is trustworthy and really works, why are the people behind it hidden?
This program masquerades with a spokeswoman posing as a working single mother who has discovered a way to make money at home, and is willing to share her "secrets" with others.
How Does Work at Home Paycheck Say You'll Earn Money?
The main idea of Work at Home Paycheck is "Link Posting."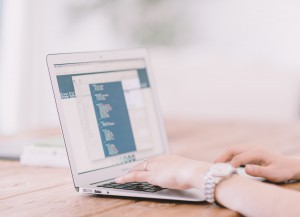 Simply put, link posting is when you're asked to post links to websites, blogs, forums, etc. The links you place will 'link' back to the company that asked you to post for them. It's a form of advertising for them.
I'll dare to say that most (not all, but most), link posting jobs are fake. Please stay far away from them. There isn't an easy and fast way to make money online the way link posting companies tell you there is.
I don't mean to sound so harsh, I just get so frustrated with these scammers that prey on people. I used to be one of the people who was ripped off by these types of programs. If you've been taken for a ride by a scam, never, ever feel bad. It's not your fault. These types of programs count on you being naive so that they can take advantage of you.
Moving on…
My Experience with Work at Home Paycheck
You will be shown a video when you first visit the website.  They sure lay on the pressure to join! They tell you that you need to hurry before all of the spots are taken. If it's a legitimate program, and this 'Jessica Marshall' wants to share her money making secrets, why is here a limit on available spots?

 
Cool Things About Work at Home Paycheck
I'm sorry, but I didn't see a single cool thing about this program.
Not So Cool Things About Work at Home Paycheck
Jessica Marshall is not even a real person.  It's a fictional name. If someone was legitimate and had a true business, why have a fictitious name? A pseudonym is one thing, but to have a completely fake name and business screams SCAM!
Also, the website www.workathomepaycheck.com is now up for sale. This company switches names and will soon appear under a different website.
I also discovered this website: wahpaycheck.com. I am not sure yet if it is related to Jessica Marshall's Work at Home Paycheck. When I tried to speak to a chat representative, no one replied. I will try again on Monday. If anyone has any information on this, I would really appreciate it if you let me know. Thank you.
Sometimes these types of scams will change names, so please beware of anything that sounds similar to Work at Home Paycheck.
I will be happy to review any company or website that you find. Please message me via my Contact Page.
My Final Thoughts on Work at Home Paycheck

Please stay away from this program. You will lose your money. I checked with www.ripoffreport.com and I found a complaint regarding this program. Click Here to read about it.
My objective is not to bash other online programs, but if I see a blatantly fake one that is ripping people off, I have to make it known. Don't get me wrong, there are some good companies out there that are legitimate. I am striving to balance this website with the good and bad, so I don't just have bad reviews.
Check out how Work at Home Paycheck Compares to My #1 Recommendation
Have you bought this program? Let me know your thoughts!
Thanks for reading.
Please Share if Content is Useful