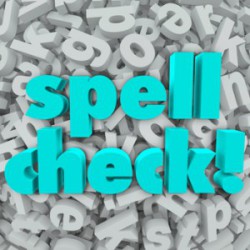 Make Money Online as a Proofreader
Can you really make money online as a proofreader? Yes, you can.
A proofreader is a person who reads the "proofs" or written material and corrects errors.
Their job is to notice and correct grammar errors, punctuation errors, spelling errors and so on. They must be accurate and know the English language well.
Skills Required
The requirement for certain skills vary; some companies prefer a degree but many just require that the proofreader be accurate and knowledgeable about the English language. 

Accuracy.

Computer.
How Much Can You Earn?
If you proofread medical, science or law content, you'll get paid more. Some clients prefer a proofreader with a background in these areas.
Currently, you can earn approximately 10 cents per word up to $90 per hour. But it varies, so it's best to get your earnings information from the company you are applying with.
Proofreaders Are Paid
By the word.
By the page.
By the hour.
By the project.
Companies Hiring Proofreaders
Just click on the link to apply or sign up with a company.
www.cactusglobal.com  
www.firstediting.com
www.papercheck.com
www.proofreadingservices.us
www.purecontent.com
Are there any other companies that you would like me to review or post here? Please let me know by leaving a comment below. Thanks!
Jen
Please Share if Content is Useful