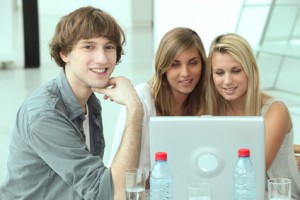 Parents of teenagers know that there is nothing more rewarding in life than seeing your child become an adult. However, it also has its frustrations, one of which is money, lol!
Good online jobs for teens do exist; just make sure that you stay aware of the jobs your teen is involved in, to keep them safe, and to make sure they aren't trying to be scammed.
I am raising the last of my three boys, and he recently turned 17 years old. In this day and age, it can become expensive to keep up with your teen's wants, and even necessities. There are cell phone bills to pay, video games to buy, clothing (especially if you have a teenage daughter), and car insurance bills. These are just to mention a few!
Money can become a source of frustration between your teen and you. Having a teen who is constantly hounding you for some extra cash to spend at the mall, going to the movies, or eating out can become an issue for the parents who are having to continuously hand over money.
When a teen has a way to earn money for themselves, it helps them learn a strong work ethic, as well as learning to take on some responsibility.
So, instead of a teenager sitting around the house waiting for cash to be given to them, teens can start earning some extra cash on their own.
There are many good online jobs for teens. Check out the following:
YouTube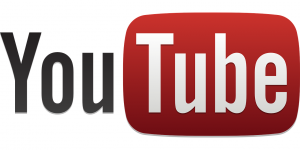 There are many online jobs that teens are able to work at to make themselves some extra money. One of the top online jobs that is perfect for teenagers is YouTube. There are many individuals who would scoff at this website, however, there are many teenagers who are actually making a living off of YouTube.
The main reason this is a perfect website for teens is because this site is highly popular among teenagers. It is also incredibly easy for teens because they are very aware of the situation with the partners and the content creators of YouTube.
There are many young adults who are uploading videos onto YouTube and to make it successful they are advertising specific products to help them receive more views on their videos. It is a fun, yet incredibly easy, way for teens to be able to earn extra cash.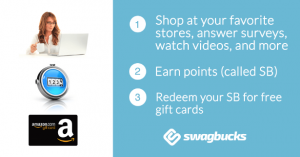 SwagBucks
There are many teenagers who are into video games, and actually play them every single day. What many of them do not know is that they could become a professional gamer, and get paid to play video games online.
The best and easiest way to make money playing video games, is to play these games on survey websites. There are many sites online, such as Swagbucks, who give you points that will add up so you can get paid when you are playing your games.
Also, some of these sites will let you play-test games to earn money. There are also games you can play online in which you are able to play through actually video games, not for the fun of it, but to just get the character to the maximum level.
There are also professional video games that can actually make you a lot of money if the teenagers is lucky enough to get to that point. Trying to get to this level in the gaming area is about as easy as becoming a professional athlete.
There are many ways to find gaming sites online that will allow for a teenager to make some money that they are needing, and doing so by having fun playing games, which every single teenager loves to do.
Online Surveys
Online surveys are a popular way that people are making money online. This is an incredibly easy job for any teen to work on. These surveys usually only require for the teen to take a normal survey about products and services.
There isn't anyone who can make a definite living by just taking surveys, but for a teen who needs some extra cash, surveys are incredibly simple and usually don't take much time.
Speed is important when taking surveys online, and because teenagers are young and can be quick when it comes to technology and computers, taking surveys online is the perfect way for teens to earn some extra money.
Check out these sites: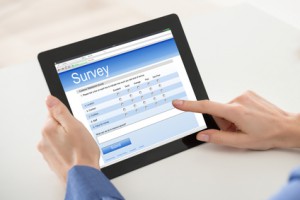 Selling Stuff Online
One of the best ways that teens can earn money, and do it very quickly, is for them to sell stuff online. Going to Craigslist or Ebay is a perfect way for teens to be able to sell movies, books, clothes, etc. This is also a great way to declutter and let go of things that aren't used anymore. It can give your teen a great feeling to give a gently worn or gently used item to someone else and make money at the same time.
Having said that, giving to others less fortunate is also a great way to teach your teen compassion and how to have concern for others.
Online Jobs
All of the websites listed below are free. You just need to register.
 Review Music and Fashion
Slice the Pie is a really cool website that will pay you to listen to and then review music. You can also review fashion!  It doesn't pay a lot, but it's fun!
Click Here to sign up for Slice the Pie.
In conclusion, there are many ways for young teenagers to find work online so that they are able to spend their own money instead of always expecting their parents to hand cash over. Working online is also a perfect way to earn money because it won't interfere with schoolwork or require a set amount of working hours such as a regular offline job would.
To recap, here's a list of websites that have online jobs for teens. Now both parent and teen can be happy!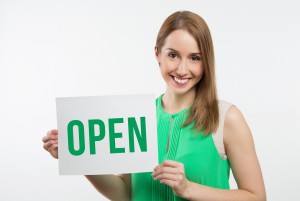 If you have an enterprising young teen who wants to start their own business, please read my article here.
Are you a teen or a parent? What do you think of teens working online? Let me know! I'd love to hear from you. Just leave a comment below. Thanks!
Please Share if Content is Useful