What Are the Eight Habits of Extremely Successful Entrepreneurs?
#1 Never Quitting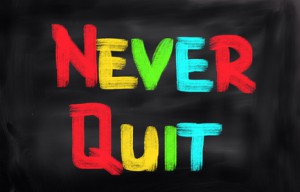 Yes, this is actually a habit. A habit becomes part of you. It's wired into your brain according to scientific studies. You can read more about this at www.howstuffworks.com. The never quitting habit is #1 because successful entrepreneurs have failed again and again, they just haven't quit or lost sight of their dream. Sure, if something isn't working, you can change it up, change your direction, but you must never quit!
#2 Focus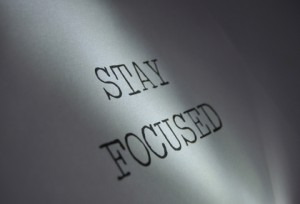 Focus is KEY to your success. Have you ever had so much to do, you run around doing a bit of this, a bit of that, but in the end nothing really gets done? That is loss of focus! Successful Entrepreneurs are focused and keep their eyes on their goal. If you have to, imagine putting blinders on, like a horse would. Stay focused on your goal and don't allow yourself to become sidetracked.
#3 Creating & Following a Regular Schedule
Everyone has different schedules/priorities. You must have a regular schedule/time set aside when you work on your business.
Some people prefer to use an offline calendar and/or planner, such as one you can buy from a stationery store. I use a regular planner I can carry with me, and I also use Google Calendar. You can use Google Calendar with your computer, Android phone or tablet, or your iPhone.
If you've never used it before, it's pretty simple and it's free. The only thing you need to have is a Gmail account. If you need help setting it up, go to: How to Set Up Your Google Calendar. Or leave a comment below this post and I'll be glad to help you out.
Also, check out this great article: "16 Little-Known Google Calendar Features That'll Make You More Productive." by Ginny Soskey.
#4 Paying it Forward
Successful Entrepreneurs pay it forward to others.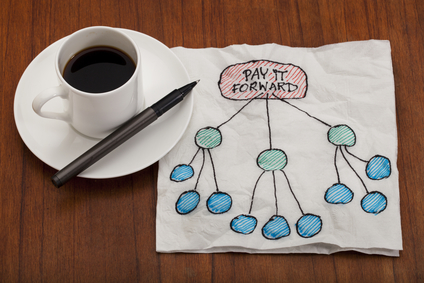 This is a fun and neat thing to do. Pay it forward means to give back what someone taught or gave you. You can do this online or within your community.
You can give someone the gift of your expertise in a subject to someone just starting out. You can give encouragement. You may not realize how much your encouraging words can impact a young entrepreneur. It's an amazing feeling to know that you've made a difference in someone's life.
#5 Organization
Disorganization can cost you money and time.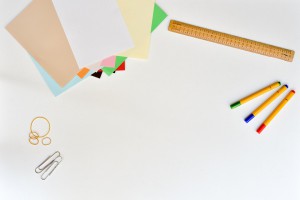 Tips:
Don't waste time.
Avoid distractions.
Use a to-do list.
Create deadlines.
Use a calendar/planner.
If you need serious organization help, you can check online for free tools and apps to help you. Flylady.net and Get Organized Now are great sites with free help.
#6 Goals
You have to have a goal or idea of where you want to go, otherwise it's like being lost without a compass. It's best to break larger goals down into smaller goals. You can even go one step further and break down the smaller goals into steps. I find that breaking things down into steps makes it much more "doable" in my mind. Click this link to read more about goal setting and how to set them. *Note* You need to sign up for a free account first.
#7 Training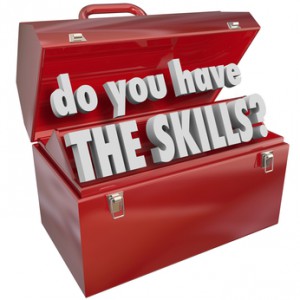 Many successful entrepreneurs are self-taught, but many have also undergone training to teach them the right skills for their dream business.
There are books you can buy, books you can check out from your local library (yes, libraries still exist!), websites, videos and many other things that will teach you how to be a successful entrepreneur. There are also experts that are willing to teach you. The important thing is to find a training program that is legitimate and that truly cares about your success.
I have a few favorites. If you've been to Work Online Scam Free in the past, then you know one of them is Wealthy Affiliate. You can read my WA Review Here.
Another really cool site is IBO Toolbox. IBO stands for Independent Business Owner. IBO Toolbox has free webinars every Wednesday and Saturday at 5:00 Pacific Standard Time to show you how to use it. I've been a member for almost 2 years, and I love it. You need to make IBO work for you, meaning you need to read a lot, comment on posts you find interesting and ask questions. Visit IBO Toolbox here: See What IBO is All About.
#8 Loving What You Do!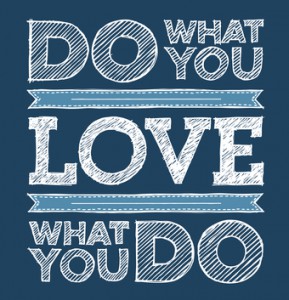 You have to love what you do or what's the point of being an entrepreneur?
Do you want to travel, spend more time with loved ones, and not slave away for a boss that you dislike? Do you want to wake up and love your life? It's possible. You just need to find your passion and go for it.
Being an entrepreneur means going into business for yourself, so make sure you love what you're doing. Find your passion in life!
What do you think of this post? Do you have any tips to add? I'd love to hear from you.
Thanks.
Take Action, Or It Won't Happen! 
Please Share if Content is Useful