If  you're looking for legitimate ways to earn money online, then you're in the right place! I'm going to show you the top 10 ways to make money on the Internet.
Before we get started, you should know that you don't need to pay a company in order to earn money unless it's a legitimate training program or product/service that is being offered.
If you've been scammed in the past, I sympathize with you. I've been in that exact place and it's not fun! If you're ever in doubt that a product company is legitimate, please leave a comment below and I'll help you out.
The Top 10 Ways to Make Money on the Internet
1. Affiliate Marketing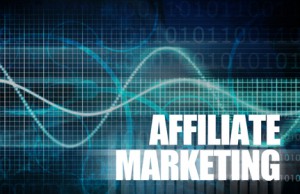 Affiliate marketing is defined as promoting products and/or services for a company. For example, many people are affiliates for Amazon. You're given your own affiliate link, and when someone buys a product/service after clicking on your link you earn a commission.
Keep in mind that before you start an affiliate marketing business, you should research the market to ensure that you market products people like to buy. The amount of money that you make depends on the quantity of items that you sell. If you're a newbie to affiliate marketing, you should first learn and understand it well. You can learn this in a few different ways. One is by taking a training course.
If you're a newbie to affiliate marketing, you should first learn and understand it well. You can learn this in a few different ways. One is by taking a training course.
My #1 Recommendation teaches you everything you need to know about affiliate marketing plus much, much more.
2. Writing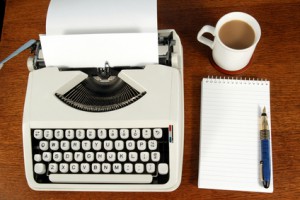 You can earn good money if you're a professional or a good writer. Several products are launched to the market yearly, and those companies need the public to know about their product. They do that by paying writers to write reviews about their product.
If you don't know how to write reviews, you can create video marketing. This is where you talk about the product on YouTube or Vimeo for example. There are many free tools on the internet that can help you to prepare those videos. Check out these companies if you enjoy writing. The following list doesn't require you to ever pay a fee in order to work for them, so that's pretty cool.
Hire Writers pays weekly via PayPal. They have a 6-month cookie which means that your affiliate link stays in the system for 6 months. If a customer leaves the site, but comes back later and signs up, (as long as it's during the 6 month period), you receive the commission. Hire Writers pays you $5.00 for each person that you refer to them as long as that person makes a deposit. You'll also receive 50% of each ongoing deposit that the client makes. Pretty neat!
Join Hire Writers Here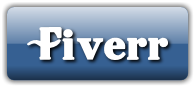 3. Become a Freelancer
Another great way of earning money online is by becoming a freelancer. There are a number of jobs that you can do on your own as a freelancer. The tasks range from micro to macro jobs. You must have a certain skill to become a freelancer. The pay varies depending on your experience. Check out these companies for freelancing jobs:
4. Take Surveys and Earn Money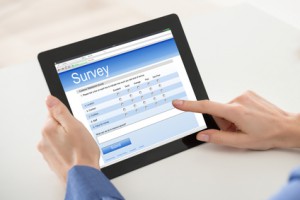 Many products are released online, and companies need  users to give feedback on the product.
There are only a few legitimate survey websites that I know of. Make sure you research the survey company if you don't see it listed here.
Beware that many survey sites are scams and you will never see your money. Don't feel bad if that's happened to you. The scam companies can be pretty slick.
Here are a few legitimate survey sites:
5. Watch Videos and Get Paid 

Did you know you can watch videos and earn some extra cash while doing it? It's fun! Certain companies are looking for people to watch movies or trailers and write a review. Some ask you to fill out a questionnaire. Here are a few:
6. Earn Money Downloading Apps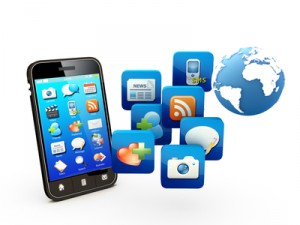 There are a number of websites and companies that will pay you for downloading their app. Google is one of the companies that can pay you for installing their apps on your mobile device.
Companies that pay you to download their apps:
www.apptrailers.com You earn reward points for watching trailers of new apps. You get paid by redeeming your reward points for gift cards.
www.snapbygroupon.com How to earn: Download the Snap by Groupon App, find coupons online or in the stores, use the coupons when shopping and earn rebates. Once you've earned $20 in rebates in your account, Snap by Groupon will send you a check.
www.viggle.com Viggle is an iPad, iPhone, and iPod Touch app. You can earn gift cards by watching television. Check out more details here:
For more apps that you can earn money from, check out this list from Huffington Post.
7. Get Paid for Shopping Online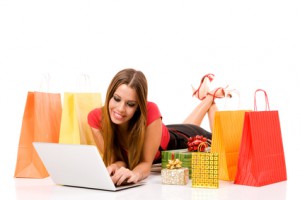 You may not believe it; the truth is that you can earn money by shopping! It's not a lot, but it's great for extra pocket money. There are different places that you can shop, share your experiences, and get paid for your time. Check out these two companies:
8. Customer Service
If you're friendly, like helping people and have patience, this is a great job for you.
One terrific company that I've found is Live Ops – www.liveops.com.  Before Live Ops hires you, you will have to complete an application. When I researched this company, I found that they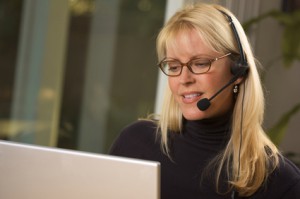 have two types of opportunities available right now. They are:
Inbound Sales – Customers call you, you don't make cold calls. Quote from the Live Ops website: "Inbound calls come from people who call to inquire about a product or service after seeing an advertisement on TV, hearing a commercial on radio or in a print advertisement." You can read more about what these calls are like Here.
Insurance Claims – You will be answering calls and helping customers with their insurance claims for Live Ops clients. To read about what these calls are like, click Here.
I'll be adding more customer service jobs to this post, so if you know of any others, please share them! Thanks.
9. Sell eBooks Online 
You can write an eBook about anything on earth and sell them online to make money. Many people rely on the internet for important information on how to manage their health and so on. You can research any health issue of your choice, and write an eBook on that and sell
that information online.
Ebook writing may turn out to be a good source of income for you if you're a decent writer and are productive. If you're interested in writing your own ebook, visit this website that teaches you how to write and sell ebooks: www.blog.sellfy.com.
10. Sell Your Old Books Online
Apart from writing books, you can sell your old books on the Internet and make a lot of money. Amazon buys old books (usually textbooks).
The following sites also buy old books (all different types):
www.powells.com This site buys all types of books in good condition.
www.cash4books.net This site buys used books and textbooks.
www.bookfinder.com This site also buys used books and used textbooks.
www.cheatsheet.com (This site is awesome because it takes you step by step on how to sell your old books and where).
Are you interested in starting your own business? Read how to Get Started Here.
Please Share if Content is Useful